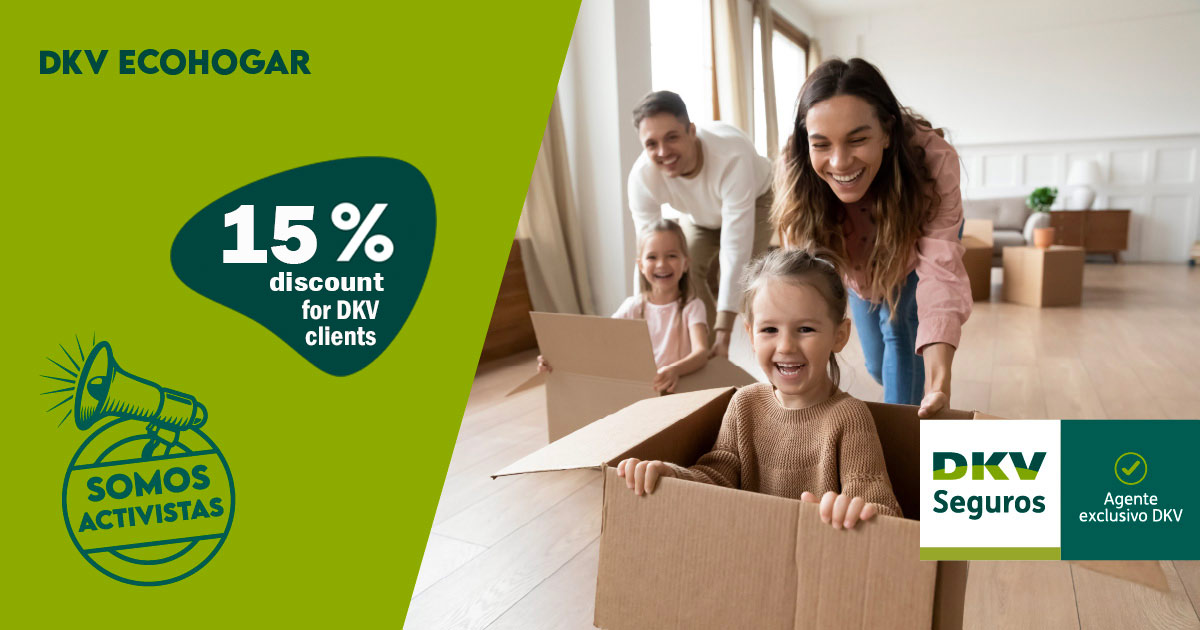 June 9, 2022, 2:15 p.m.
DKV HOME 15%* off
MORE SOLUTIONS AND GUARANTEES TO CHOOSE FROM!
We offer you 4 modalities with different guarantees and coverage limits.
PLUS MODE: state-of-the-art insurance with the broadest guarantees, such as broken screens on technological devices, and coverage limits.

COMPLETE MODE: great coverage to protect your home.

BASIC MODE: insures only the fundamental risks at the best price.

FIRE MODE: covers only the requirements of the mortgage law
Fire, explosion, electrical damage, water damage, rain, all accidental risks, cosmetic damage, broken glass, ceramic hob and marble. Theft, robbery and damage to the home. Damage due to theft even without securing the continent. Civil liability and extensive legal protection
MORE COVERS!
professional Help

appliance repair

DKV Salud y Bienestar

free medical consulting
GREAT ADVANTAGES
• If you already have your main home insured with us… Discount on your secondary home!
• Bonus of up to 20% for no claims
*15% discount if you are already a DKV customer till 31st of December 2023